Germaine R. Fritz, D.O.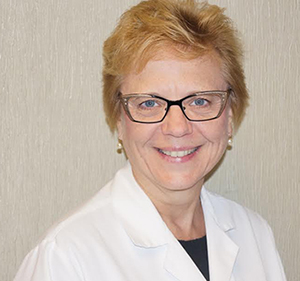 Dr. Germaine R. Fritz is a native Detroiter. She pursued a Doctor of Osteopathy degree from Michigan State University, completed in 1991. She proceeded to further her training and education by completing an internship and Orthopedic Surgery Residency at Botsford Hospital in Farmington Hills, Michigan. Her additional interests in Hand and Microvascular Surgery led her to pursue the Hand and Microvascular Surgery Fellowship at Ohio State University/ Riverside Methodist Hospitals, which she completed in 1997. Dr. Fritz currently practices at Orthopedic Surgery Specialists, PLC in Novi, MI. She is on staff and performs surgery and consultations at Beaumont Hospital Botsford Farmington Hills campus and Novi Surgery Center. She is board Certified in Orthopedic Surgery and has a Certificate of Added Qualification in Hand Surgery.

Dr. Fritz is committed to high quality patient care with a personalized approach to answering questions and concerns. She treats the patient as a whole person and explains the latest treatment options available to patients. She enjoys teaching medical students, residents and other physicians, which further demonstrates how she feels about the importance of education and awareness of patient care.

She is a frequent academic lecturer, has published multiple journal articles and continues to teach anatomy to orthopedic surgery residents throughout the state of Michigan each year at Michigan State University. She is Assistant Clinical Professor of Orthopedic Surgery at Michigan State University.

She is passionate about her volunteer work with Health Volunteers Overseas, Orthopedics Overseas and Hand Surgery Overseas, providing healthcare and education in many developing countries including Peru, Costa Rica, Honduras, St. Lucia, Nicaragua, Ethiopia, and Ghana. She has served on the board for Orthopedics Overseas as member and treasurer. She believes in their mission statement of transforming lives and improving global health through education. She received the Volunteer Service Award in 2009, from the American Society for Surgery of the Hand.

Dr. Fritz is a member of the American Academy of Orthopaedic Surgeons, American Society for Surgery of the Hand, American Osteopathic Academy of Orthopedics, Michigan Osteopathic Academy of Orthopedic Surgeons and Detroit Academy of Orthopedic Surgery.

She has served as President for the Michigan Osteopathic Academy of Orthopedic Surgeons and Detroit Academy of Orthopedic Surgery. She has received the Detroit Hour Magazine - Top Docs Award for many years.