Our Services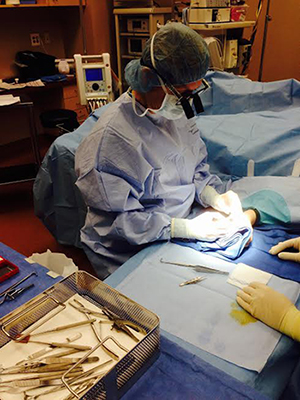 Major and Minor Trauma
Fracture Care
Hand, Wrist and Upper Extremity Trauma & Reconstruction
Arthritis Joint Injections
Tendon Transfers
Osteoporosis and Rheumatoid Arthritis

Hand and Wrist Tendonitis
Tendon and Nerve Surgery
De Quervain's Tenosynovitis
Crush Injuries to the Extremities

David W. Prieskorn, D.O.

Joint Replacement (Hip Shoulder Knee)
Shoulder Reconstruction – Rotator Cuff
ACL Reconstruction
Arthroscopic Surgeries – Knee and Shoulder
Foot and Ankle Surgeries
Biceps and Triceps Tendon Repair
Independent Medical Exams
Rheumatoid Arthritis
Rheumatoid arthritis is a long-lasting disease. It is estimated that 1% of the population throughout the world have rheumatoid arthritis. Women are three times more likely than men to have rheumatoid arthritis. The development of rheumatoid arthritis slows with age. Rheumatoid arthritis affects many parts of the body, but mainly the joints. The body's immune system, which normally protects the body, begins to produce substances that attack the body. In rheumatoid arthritis, the joint lining swells, invading surrounding tissues. Chemical substances are produced that attack and destroy the joint surface.

Rheumatoid arthritis may affect both large and small joints in the body and also the spine. Swelling, pain, and stiffness usually develop, even when the joint is not used. In some circumstances, juvenile arthritis may cause similar symptoms in children. Proper treatment for rheumatoid arthritis will help to relieve the pain caused by the disease and help restore the patient's ability to function.
Shoulder Surgery
Arthroscopic rotator cuff: Shoulder pain at night in bed? Can't throw, reach or even put on a coat without pain? A small, sharp bone spur grinding away at the smooth tendons of your rotator cuff is the likely cause. Get rid of the spur, the tear and the pain in a morning. Three-bandaid surgery done through the arthroscope.
Arthroscopic Repair for Instability: Coming out of the socket, partially or completely, the unstable shoulder is repaired with arthroscopic surgery. Reliably and nearly painlessly putting you back into the sports and activities you now must avoid.
Shoulder Replacement: Grinding bone on bone, the pain worsening stiffness of shoulder arthritis shouldn't be something you put up with. It is open surgery but with block anesthesia patients are very comfortable, many going through the entire process without narcotics.
Sports Medicine
Arthroscopic Knee Procedures: A loose particle of bone or a torn meniscus produces the common symptoms of knee pain, clicking, locking and instability. Arthroscopic surgery, an incision smaller than a grain of rice, gets rid of those symptoms in less than half an hour.
ACL: The major ligament in the center of the knee, your ACL only gets noticed when it's torn. A wobble when turning, buckling, collapsing, a knee that's just not there for you when you need stability—these are the symptoms of an ACL tear. A one hour, outpatient procedure with very little post-op discomfort takes care of it. Don't risk the falls, and the arthritis, associated with ACL tears.
Ankle Injuries: When you have had one ankle sprain too many it's time to think about a stabilization procedure. Small incision, arthroscopically aided surgery for the unstable and painful ankle is among your doctor's specialties in Sports Medicine practice.
Tennis Elbow: How many people, athletes and non-athletes too, are avoiding essential activities because their elbows hurt. It's called epicondylitis, it's very common and very easy to cure. Your doctor has successfully treated hundreds of epicondylitis patients—many cured with just one injection, bad cases with a twenty minute, minimally invasive surgical procedure.
PRP Injections: A safe and promising new technology which uses components of the patient's own blood to treat many sports related tendon problems as well as the more pedestrian problem of plantar fasciitis (heel spur pain). Blood is drawn and prepared with proprietary centrifugation machinery by your doctor in the office. Many of our patients have avoided surgery with complete pain relief via PRP.
Hip replacement and Knee Replacement
Hip Replacement: Arthritis of the hip produces some of worst, deepest pain we can experience. Hip replacement surgery, termed arthroplasty, is among your doctor's most commonly performed procedures. The modular, uncemented, ceramic, minimally invasive, non-muscle-cutting approach now becoming the industry standard. It has been wonderfully successful, for over two decades a safe and reliable cure for arthritic hip pain.
Knee Replacement: your doctor utilizes minimally invasive unicompartmental knee replacement whenever possible for his patients whose knee arthritis requires surgery. This approach involves very little disruption of the tissues and ligaments within and around the knee—replacing only the warn, weight-bearing surfaces on the inner side of the knee. Called a "partial" knee replacement, this surgery enjoys great patient acceptance because it is relatively smaller and more comfortable than traditional knee replacement.
When the arthritis involves the whole knee, however, a traditional knee replacement is the best answer. Beside technical expertise in performing knee replacement surgery, your doctor brings his knee patients the benefits of his enormous experience with pain control and rehabilitation.
Foot Surgery
Hallux Rigidus. The big toe has trouble moving up, it's hard to wear heels and there is a painful bump on the top of the first joint. Your doctor has utilized the Mann Cheilectomy procedure, a twenty minute operation to remove the spur and get the toe moving normally again, for hundreds of very satisfied patients over many years. This is one of his specialties.
Bunions. Reconstructive Surgery for painful bunions. your doctor uses many surgical approaches to bunions and toe deformities. A consultation, and then a frank discussion of surgical and non-surgical alternatives is given to every patient before reconstruction. your doctor's long list of happy patients with good looking feet starts, as he says, with never, ever thinking about it as "just a bunion".